The Hellboy Wiki is a collaborative database for everything related to Mike Mignola's Hellboy series and its related titles, and its appearances in all other media such as films, novels, and games. Anyone can create and edit any page on the site, so we can all work together to create a comprehensive database. Be sure to check out the Help pages to get started!
Over 200 stories have individual articles! This includes every comic featuring Hellboy as the title character. See the list here. For all the latest news, including the latest solicitations and links to previews for new books, head over to The Official Hellboy Forum on Comic Book Resources.
There are many pages that need work, especially the stub pages and clean-up pages.
SINGLES
Cover
Info
Creators

October 28, 2020

Hellboy and the B.P.R.D.: The Return of Effie Kolb #2

Following Hellboy's strange encounter with the new residents of the Crooked Man's home, a young spiritual sensitive still feels that something bad is going on in the old Virginia mansion… and she's right.

Prepare for monsters and mayhem in the second half of Mike Mignola's return to the story of "The Crooked Man," with artist Zach Howard and colorist Dave Stewart!

STORY


Mike Mignola


ART


Zach Howard

November 11, 2020

Hellboy and the B.P.R.D.: The Seven Wives Club

The team behind the Eisner Award-winning one-shot Hellboy: Krampusnacht spins a new ghostly yarn! Hellboy comes to the aid of a young girl whose ghost hunt goes wrong, and a visit to an abandoned medical school reveals sinister layers to a grisly, long-ago murder. Stolen cadavers, vengeful spirits, and more abound in this one-shot.

Hellboy creator Mike Mignola reunites with fan-favorite artist Adam Hughes for a spirit-fueled scream fest sure to excite old and new fans alike!

STORY


Mike Mignola


ART


Adam Hughes

December 2, 2020

Hellboy and the B.P.R.D.: Her Fatal Hour and The Sending

Years after Hellboy's ill-fated tangle with the Beast of Vargu, the Romani women who helped him need that debt repaid. Claimed by a demon in a romance gone wrong, the younger woman reaches out to Hellboy through the power of a familiar old puppet, and a supernatural confrontation full of magic and mayhem ensues! In a second short story, Hellboy goes head to head with a phantom who is looking for an object completely unknown to the living people the ghost is terrorizing.

Master of horror Mike Mignola is joined by artist extraordinaire Tiernen Trevallion and award-winning colorist Dave Stewart to bring you the follow-up to smash Hellboy hit The Beast of Vargu!

STORY


Mike Mignola


ART


Tiernen Trevallion
COLLECTIONS
Cover
Info
Creators

March 10, 2021

B.P.R.D.: The Devil You Know (Omnibus Edition)

The explosive conclusion to the B.P.R.D. series is collected in full! Lovecraftian monsters ravage an apocalyptic earth as the B.P.R.D. fights to save what little of humanity they can. But even Hellboy is not who he once was, and whether anyone survives Varvara and the long-awaited Ragna Rok remains to be seen.

Hellboy, Abe Sapien, Liz Sherman, and other familiar faces from the B.P.R.D. gather one last time to make a final stand for humanity. This book collects the end of the B.P.R.D. as we know it. Includes B.P.R.D.: The Devil You Know volumes 1-3 and bonus material.

STORY


Mike Mignola
Scott Allie


ART


Laurence Campbell
Sebastián Fiumara
Christopher Mitten
Mike Mignola

May 12, 2021

Hellboy and the B.P.R.D.: 1952–1954 (Omnibus Edition)

Hellboy's career in the B.P.R.D. kicks off in this new hardcover edition collecting his earliest missions!

From his very first official case in 1952 tracking down a mad scientist in Brazil, Hellboy moved straight on to punching monsters across the globe. Revisit those very first adventures with Hellboy and the team that made him the agent he is with this new collection, featuring cases from 1952, 1953, and 1954!

Featuring the work of Mike Mignola, John Arcudi, Chris Roberson, Ben Stenbeck, Stephen Green, Dave Stewart, and many other powerhouse creators, and including a bonus sketchbook section, this new hardcover is a gorgeous addition to any Hellboy library.

STORY


Mike Mignola
John Arcudi
Chris Roberson


ART


Alex Maleev
Ben Stenbeck
Michael Walsh
Paolo Rivera
Joe Rivera
Stephen Green
Patric Reynolds
Brian Churilla
Richard Corben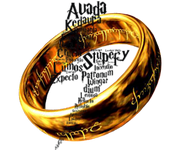 Community content is available under
CC-BY-SA
unless otherwise noted.