The Hellboy Wiki is a collaborative database for everything related to Mike Mignola's Hellboy series and its related titles, and its appearances in all other media such as films, novels, and games. Anyone can create and edit any page on the site, so we can all work together to create a comprehensive database. Be sure to check out the Help pages to get started!
Over 200 stories have individual articles! This includes every comic featuring Hellboy as the title character. See the list here. For all the latest news, including the latest solicitations and links to previews for new books, head over to The Official Hellboy Forum on Comic Book Resources.
There are many pages that need work, especially the stub pages and clean-up pages.
SINGLES
Month
Cover
Info
Creators
August

August 21, 2019

Hellboy and the B.P.R.D.: Saturn Returns #1

A small town in New Hampshire that has been plagued by disappearances is shaken when a local discovers a pile of corpses that date back decades, and Hellboy and B.P.R.D. Agent Kinsley arrive on the scene only to be overwhelmed by supernatural theories for the ritualistic killings.

Mike Mignola and Scott Allie team up with veteran Mignolaverse artist Christopher Mitten, along with new colorist Brennan Wagner and letterer Clem Robins.

STORY


Mike Mignola
Scott Allie


ART


Christopher Mitten
September

September 18, 2019

Hellboy and the B.P.R.D.: Saturn Returns #2

Hellboy and Agent Kinsley delve deeper into the mystery behind a cache of bodies found in the New Hampshire woods. Possible explanations include werewolves, vampires, and demons . . . but the truth may be even stranger! Meanwhile, a runaway Liz Sherman finds that life on the street comes at a steep cost!

STORY


Mike Mignola
Scott Allie


ART


Christopher Mitten
October

October 30, 2019

STORY


Mike Mignola


ART


Matt Smith
November

November 27, 2019

STORY


Mike Mignola
ChrisRoberson


ART


Christopher Mitten
COLLECTIONS
Cover
Info
Creators

September 4, 2019

Hellboy and the B.P.R.D.: 1956

Pressure is mounting within the Bureau for Paranormal Research and Defense to uncover the Soviets' secret plans for recovered Nazi occult weapons. But a suspicious cover-up leads one agent off the radar in search of answers. Meanwhile, demonic Soviet occult leader Varvara pushes her team to follow her own whims, and Hellboy is sent on the mission that led to his infamous misadventures in Mexico. But even more clandestine plots are at work—both inside the B.P.R.D. and out!

This trade paperback collects Hellboy and the B.P.R.D.: 1956 issues #1–5, the one-shot Hellboy vs. Lobster Johnson: The Ring of Death, and bonus sketchbook material. Joining Mike Mignola and Chris Roberson, three stellar artists (Yishan Li of Buffy: The High School Years, Michael Avon Oeming of Attack on Titan, and Mike Norton of Battlepug and Revival) follow three adrenaline-fueled storylines that intertwine toward an explosive finale! Also includes the double-barreled one-shot featuring Hellboy as a villain in a Lobster Johnson luchador movie, with art by Mike Norton and Paul Grist!

Collects Hellboy and the B.P.R.D.: 1956 issues #1–5.

STORY


Mike Mignola
Chris Roberson


ART


Paul Grist
Yishan Li
Mike Norton
Michael Avon Oeming

November 27, 2019

Sir Edward Grey: Witchfinder – Volume 1 (omnibus edition)

When the man called the Witchfinder becomes an agent of the Queen, he is led from the sparkling echelons of Victorian London to its dark underbelly, through the American West, and to explore the mysteries of Unland! Throughout his adventures, he'll face occult conspiracies, rampaging monsters, and London's most infamous secret society: the Heliopic Brotherhood of Ra!

This first omnibus edition collects Sir Edward Grey: Witchfinder volumes 1-3, complete with extensive sketchbook section.

STORY


Mike Mignola
John Arcudi
Kim Newman
Maura McHugh


ART


Ben Stenbeck
John Severin
Tyler Crook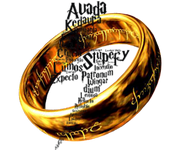 Community content is available under
CC-BY-SA
unless otherwise noted.