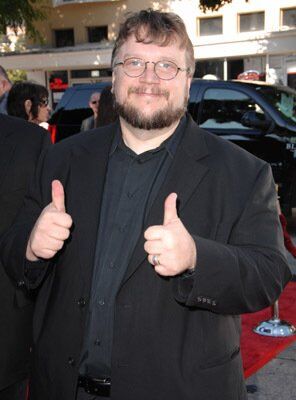 Guillermo del Toro Gómez is a Mexican filmmaker, author, actor, and make-up artist.
He is the writer/director of the live-action Hellboy (2004) film and its sequel Hellboy II: The Golden Army (2008). He served also as creative producer on the Hellboy Animated films Sword of Storms (2006) and Blood and Iron (2007), as well as writer/voice over director for the video game The Science of Evil (2008).
He wrote the introduction to the Conqueror Worm trade paperback collection, as well as cowriting with Matthew Robbins the short story "Tasty Teeth" for the Odder Jobs prose anthology collection.
He has also been referred to in the series. According to the comics, he was rumoured to have been interested in remaking ''Lobster Johnson and the Ring of Death", a low budget 1957 Lucha libre film starring Adolfo Flores.
Links
[
]
Guillermo del Toro on Wikipedia